Tamiya Blackfoot (2016) R/C
1 790 kr
Beskrivning
Nu är de tillbaka igen!! Många av Tamiyas Radiostyrda byggsatser från början av 1980 och framåt är tillbaka. Vi har hela Tamiyas sortiment både på radiostyrda bilar, lastbilar, stridsvagnar och tillbehör. Vi har även Tamiyas färdigbyggda bilar XB. This is a modern successor to the Blackfoot line of trucks. It features the classic body from the Blackfoot III kit and it is mounted on the chassis used in the Monster Beetle (2015) radio control model. The chassis is an all-action 2WD machine fitted with big tires for rough-and-tumble off-road fun. The Blackfoot R/C model is ideal for great fun for both beginners and Tamiya connoisseurs alike. Scale 1/10 Construction type Assembly kit Terrain use Multi-Purpose Drive-train 2WD Drive type Gearbox Drive line Dog bone Differential type Gear Suspension Independent suspension Steering mechanism Direct servo Shock damper Oil-filled damper Shock damper material Plastic Tire type Rubber Tire tread Lug/pin-spike Body material ABS Plastic Chassis material Plastic Electronic Speed Control (ESC) Included ESC model TBLE-02S LED Light buckets No LED lights No Motor 540-brushed type Bearings Plastic bushing Adjustable camber Fixed Adjustable toe angles Front only Adjustable ground clearance Fixed Adjustable gear ratio Yes Adjustable wheelbase Fixed Adjustable track width Fixed Adjustable shock angle Fixed Special feature 1 Length: 440mm, width: 290mm, height: 270mm. Special feature 2 The ABS resin Blackfoot III body has newly designed markings that carry on the theme of the original series of Blackfoot models. Special feature 3 Plastic driver figure is included. Special feature 4 The rugged ABS space frame chassis utilizes double-wishbone front and trailing arm rear suspension setups in tandem with CVA oil dampers. Special feature 5 Rear universal drive shafts come with rubber boots to protect them from dust. Special feature 6 A resin undercover protects the sealed gearbox at the rear of the model. Special feature 7 123mm semi-pneumatic lug pattern tires are paired with yellow 1-piece wheels. Requires A 2-channel radio gear Requires B 7.2 battery & charger Requires C TS plastic model paint Vi har även många fler färdigbyggda RC bilar och tillbehör från Traxxas, Axial, Vaterra, HPI och Carson.
Säljes av
DN Bilradio.AB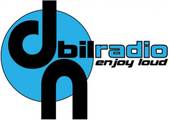 Besök vår butikssida
www.dnbilradio.se
Trygg affär
Betala av säkerhetsskäl aldrig in pengar på privata bankkonton! De gånger som bedrägerier inträffar är det alltid när pengar skall sättas in på privata bankkonton. Använd istället Blocketpaketet när varor och pengar skall skickas. Läs hur det fungerar och hur man registrerar sig för tjänsten.